Apple's Home Sharing enables you to share all the content aggregated within the iTunes on one PC. It's like… well, exactly like iTunes Match for your wifi. You really don't need it once you use iTunes Match. Or do you?!
Yes. Unfortunately, Apple couldn't get all the German TV Show people on board with adding Movies and Shows to iTunes Match. Or whatever reason there is. Hence, a German and an US-Apple TV differ from one another.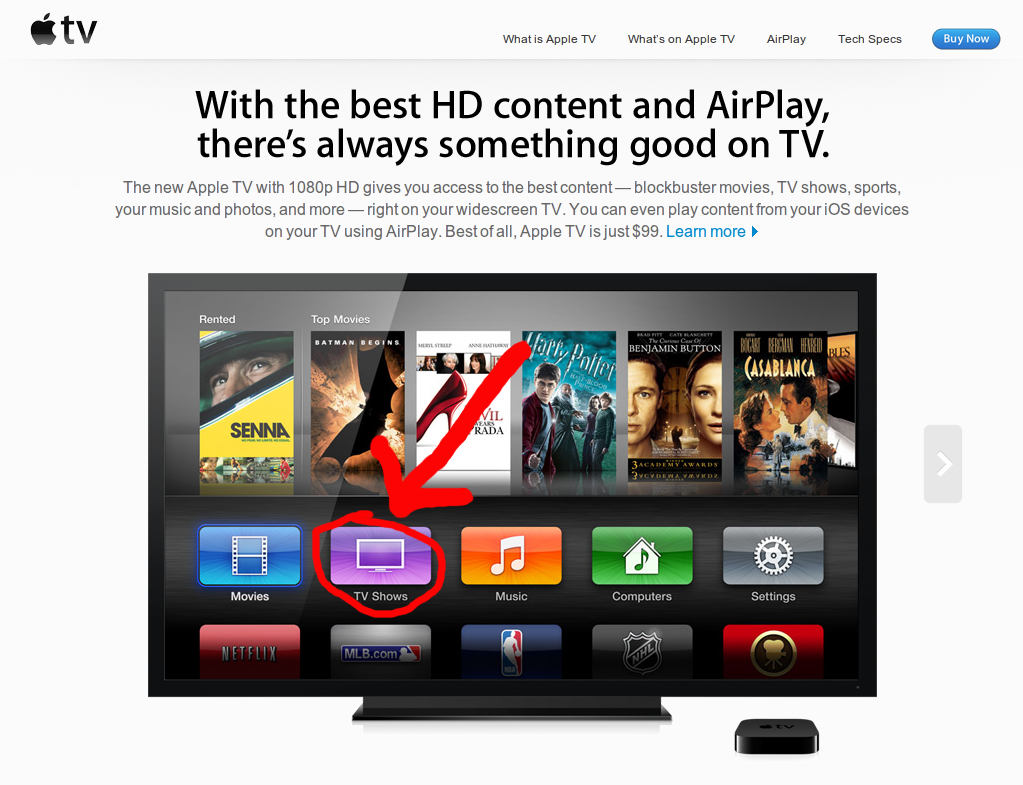 US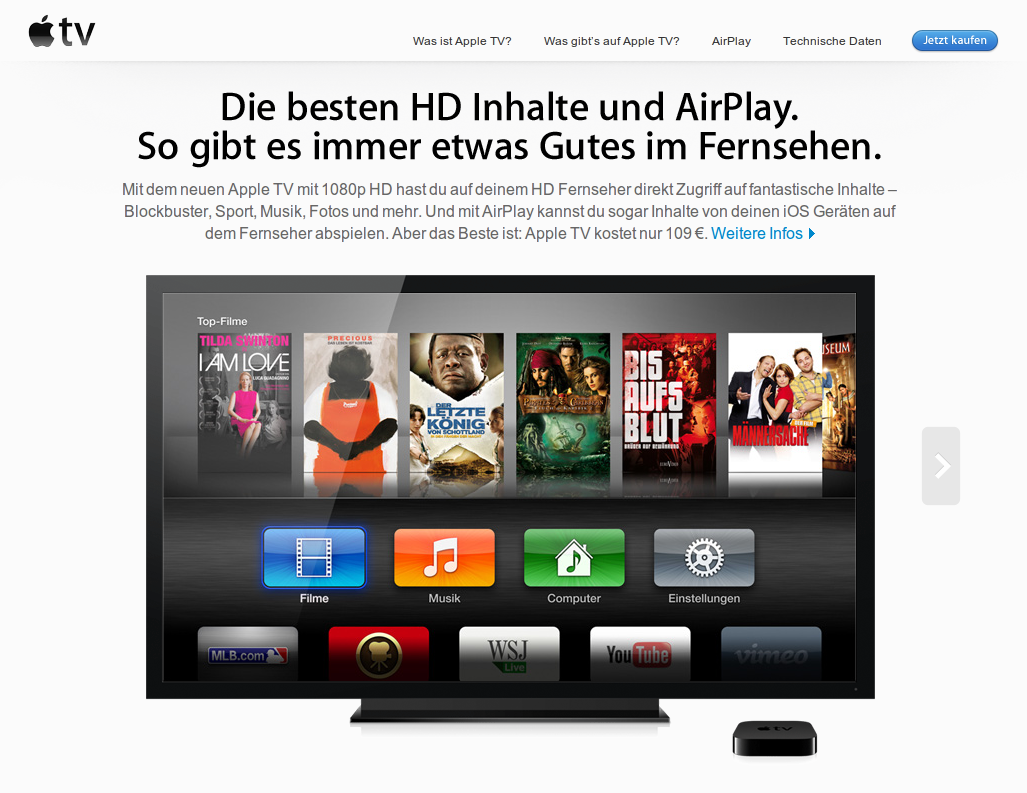 German
As I mentioned above, there's 'Home Sharing' to help German Apple TV customers out. They can watch TV Shows they bought via iTunes just like they did pre-iOS 5.1. But as of now just in theory, because Home Sharing doesn't work since iOS 5.1 and iTunes 10.6. Clearly, it's a bug that will be fixed, but it is a pretty unsatisfying situation to go all-Apple but being kept from watching TV Shows via the Apple TV because the feature the Apple TV is depending on to a large extent is broken. I just wanted to sketch out the current situation.